PierFest presents - THE BOOTLEG BEATLES
EVENT INFORMATION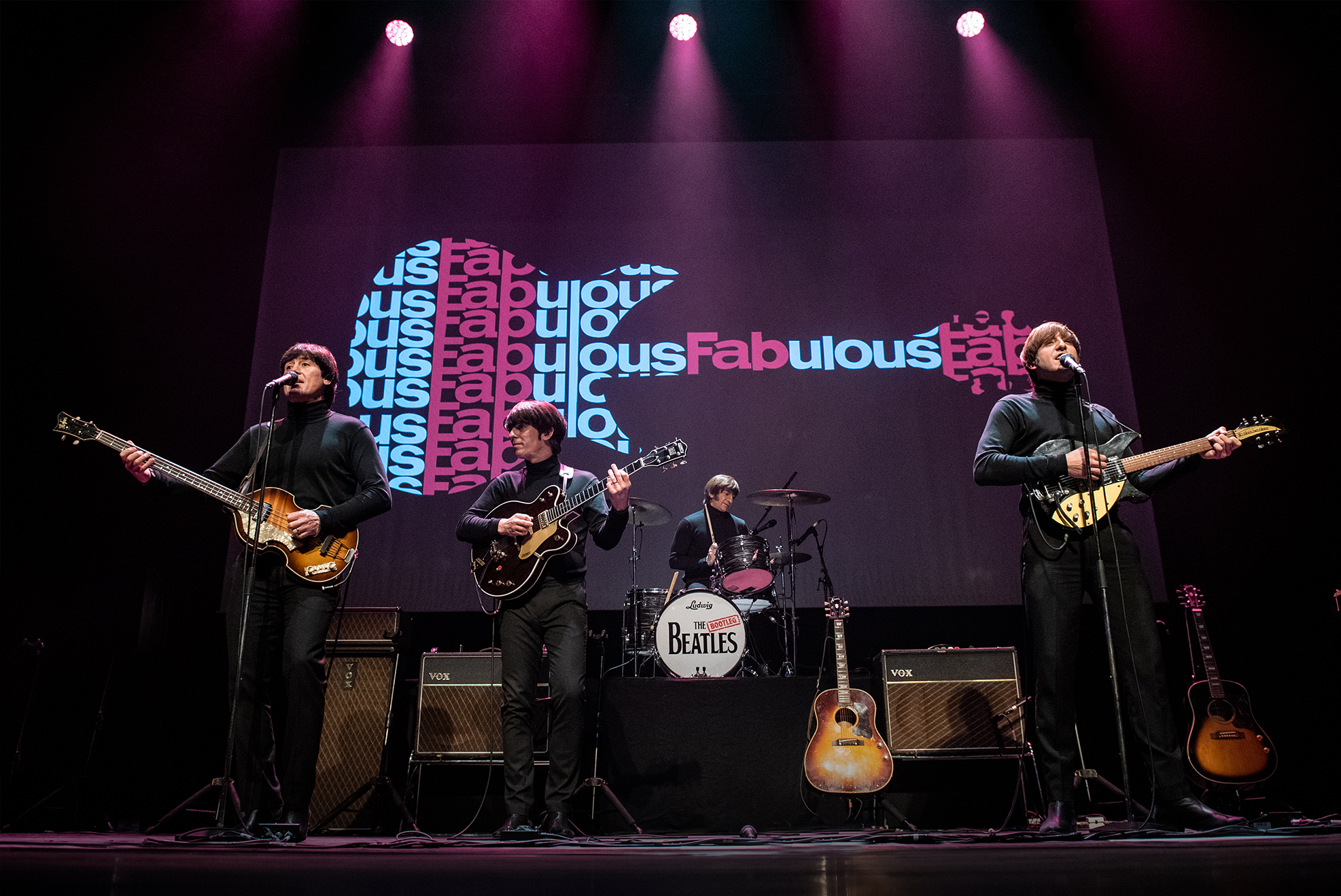 The world's Premier Beatles band continues to draw critical acclaim with their flawless recreation of the greatest songbook of all time. Tracing the Fab Four's journey through the swinging 60s, every tiny detail is forensically observed from their authentic period costumes and instruments, to their witty stage banter and "inflection perfect" vocals. This show is an absolute must for Beatlemaniacs of all ages!
And now for the first time, The Bootleg Beatles play on the iconic Brighton Palace Pier, where 50 years ago, The Beatles would have visited when playing at their three Hippodrome gigs in 1963 and 1964.
"Entirely convincing." The Times
"A joy to behold." The Telegraph
"Mind-boggling accuracy." The Mail on Sunday
Website: bootlegbeatles.com Facebook: bootlegbeatles Twitter: @bootlegbeatles Instagram: @bootlegbeatlesofficial
Waiver
Tickets purchased for this performance are non-refundable, except in the unlikely event that the organisers need to cancel the performance. Ticket holders that are unable to attend for whatever reason (including the need to self-isolate or following a positive COVID19 test) should contact the organisers to request a voucher for an alternative performance at a later date. All ticket holders must comply with COVID19 guidance in force at the time of the performance. By purchasing this ticket you agree to these conditions.